Handouts & Webinars for IFHF members
Recordings of some past meetings can be found in Member Resources under Webinars.
Check out all the informative handouts from past meetings posted under Handouts in the Member Resources section of our website.

Visit Melanie McComb's presentation: Across the Border: Irish Immigration from Canada to the U.S. 18th to 20th Century
Webinars
Visit Alec Ferreti's presentation: Reclaim the Records
Webinars
Visit Tom Riley's presentation on The Great Hunger in Ireland:
Webinars



Keep up with Irish and Irish American news and events.


Upcoming Online Genealogy Conferences

——————————

Check out Ireland Reaching Out
Playback of Past Webinars
This is your opportunity to view webinars you missed https://irelandxo.com/ireland-xo/news/creating-connections-playbacks-now-online
Creating Connections Webinar Series
https://irelandxo.com/ireland-xo/news

Also check out these great articles:

Which ancestor do you most resemble?

FamilySearch will help you decide on Compare-a-Face.
Get a free FamilySearch account if you don't already have one.
https://www.familysearch.org/discovery/compare
Irish music, news,

events:

13th Annual Origin 1st Irish Theatre Festival
https://www.origintheatre.org/1st-irish-2021-set-up/
January 11 – 31

The Irish Repertory Theatre is online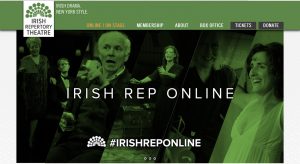 Radio Hofstra University WRHU 88.7 FM

……………

….
Long Ireland Show with Eileen Cronin
Saturdays 2 p.m. – 5 p.m.

………………………………

Emerald FM with Kathleen Shortis
Saturdays 5 p.m. – 8 p.m.

……………………………………



Fordham University Radio WFUV 90.7 FM
A Thousand Welcomes with Kathleen Biggins
Sundays 8 a.m. – 11 a.m.

Ceol na nGael with Patrick Breen, Ryan Slattery
Sundays 12 p.m. – 4 p.m.
More Irish defamation from Amazon and Walmart
Write to their CEOs And let them know what you think
https://www.irishcentral.com/culture/great-irish-fair-online
AOH criticizing Amazon for "Irish Livers Matter" shirts.
The Big Irish Echo Campfire