Holiday Luncheon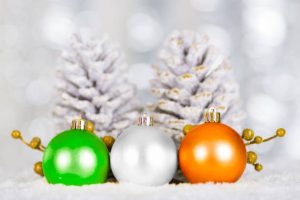 The Waterford Room in the Irish Coffee Pub restaurant in East Islip, will be the setting for the Forum Christmas Luncheon, to be held on Saturday, December 16, from noon to 4 p.m. All members of the Forum are invited and are welcome to bring family and friends.
In addition to celebrating the holidays, this year's gathering will honor our five charter members: Laura Murphy DeGrazia, Frank McKenna, Suzanne McVetty, John Mulvehill, and Barbara Murphy. Each of these individuals has been a faithful member of the Forum since our first meeting on September 14, 1991. Traditional Irish music will be provided by fiddler Jenny Evans, accompanied by her fellow musicians. The four-course lunch will include an appetizer, salad, choice of entree, dessert, and coffee or tea
DATE
Saturday, December 16, 2023
TIME
12:00 p.m. – 4:00 p.m.
WHERE
Irish Coffee Pub
131 Carleton Ave
East Islip, NY 11730
Reservations are required. Pricing is $60 per person and the deadline is December 8. We regret walk-ins cannot be accommodated on the day of the event.
Please register for the Holiday Luncheon using either form below: