Meetings typically feature professional speakers, "Genealogy Tips and Tricks," "Ask the Experts," and a refreshment break. Occasionally we present a "Show and Tell" session with members sharing their genealogy experiences, ideas, and finds.
Our meetings are held at 10:00 A.M. on the third Saturday of each month, except July and August at the Bethpage Public Library.
Meeting Format: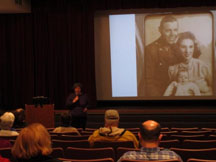 Genealogy Tips & Tricks
Education chairperson, Kathleen McGee, shares research tips for both new and experienced genealogists.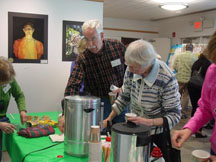 Refreshment Break
Meet and socialize with other members.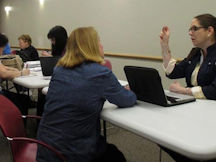 Ask the Experts
This is an opportunity to meet one-on-one with an experienced genealogist to ask a basic genealogy question.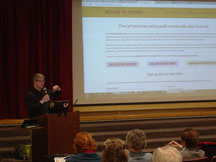 Speaker
Most months we present professional speakers on various topics of interest to our members.

Check our Calendar  for information about upcoming meetings and events.